TruJournal.com
Industry: Social Network
Phoenix, Arizona: TruJournal is an online journaling social network that allows members to create journal entries they can either keep private or make public to inspire other members. Journaling is considered a key practice to going inward and contemplating who we are in this reality. TruJournal offers a tool ideal for this practice. It is about sharing stories to help and inspire others along their journey of life. Journal entries can be linked to other members who may have participated in the event, photos can be attached, and a unique feature called Token Rocks can be associated with each entry from a virtual collection of rock images.
THOUSANDS OF MEMBERS SHARE THEIR STORIES.


Phoenix, Arizona: TruJournal is one of the most powerful social network services available today. The tools we have created allow members to write about moments of life utilizing writing as therapy, flag key moments into a virtual timeline for easy reflection, and share stories with other members to inspire them along their paths of life.
The goal of the network is to provide a profound connection to not only your Self, but to make meaningful and personal connections with others through the activity of sharing life experiences. TruJournal is a service of Token Rock, Inc.
View Project Website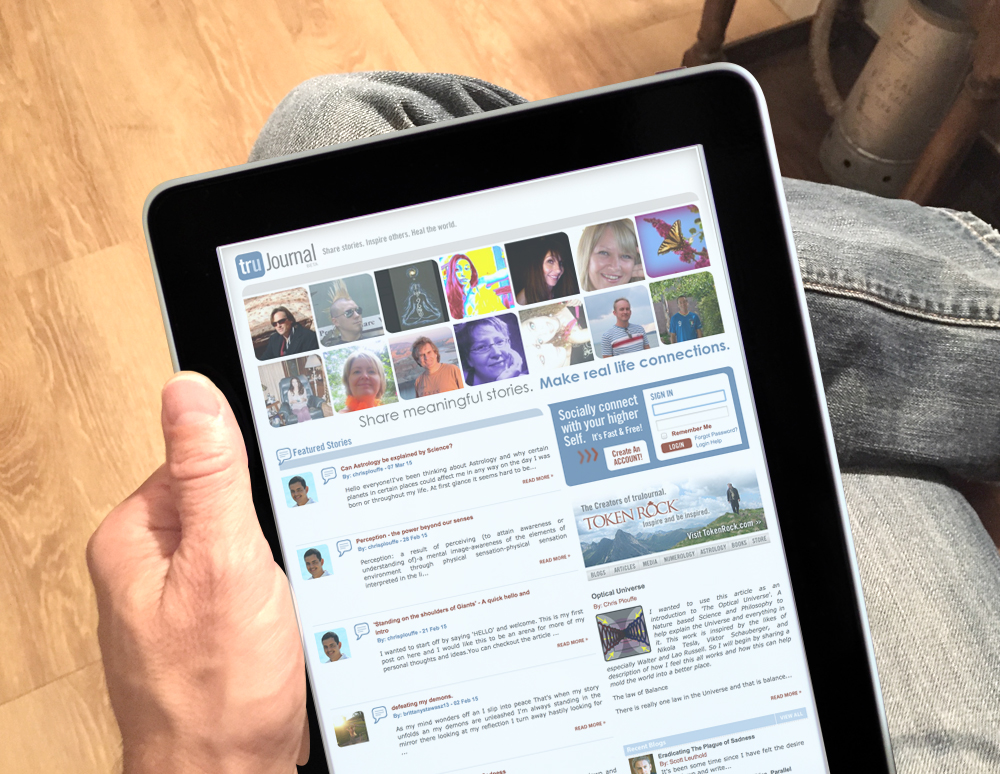 Creative Services
Network Logo Design
Conceptual Wireframes
User Experience Planning
User Interface Design
PHP Software Development
TruJournal/Token Rock interface
Online Advertising
Photography

The Story of TruJournal
TruJournal began as a theraputic personal journaling tool designed to allow individuals the ability to make a stronger connection to themselves through the process of writing about key moments of life, association of those moments to mementos collected along the called "Token Rocks", and flagging certain moments as "Key Stone Moments" that are added to a virtual timeline.
As the service expanded, Token Rock requested we add a feature allowing users to recognize individuals who shared the special moments they wrote about by gifting to them a memento called a "Gift Rock". This action linked journaled moments together in both user's accounts. If the recognized user didn't have an account the system was designed to create one for them and send out a notification to their email inbox.
Adding this feature quickly turned the journal application into a social network. Since that time, we have installed features allowing users to add friends to their personal network allowing others the ability to read journal entries they have written if the author chooses to share them. In fact, the system allows users to share stories about life with the entire network if they so choose. It is simply a selection of private, friends only, or public that allows for who can view what was written. This activity allows non-friends to search by keyword to find stories others have shared that might provide them insight to overcome a life challenge or simply offer real inspiration.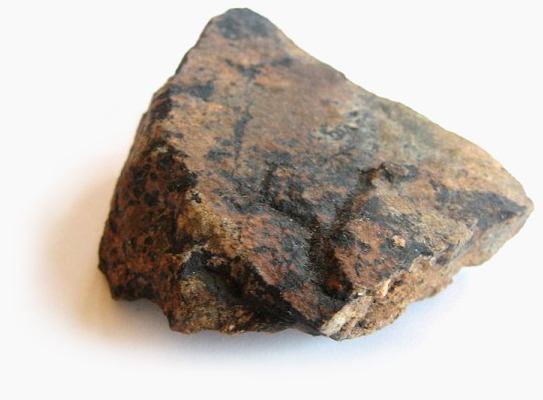 In this way, we have created what we believe to be a powerful tool for helping others along their personal paths of life in a unified system of friends helping friends. The long range benefits are both individual and universal.
TruJournal's motto began as a very powerful message and still is today, "Inspire and be Inspired".