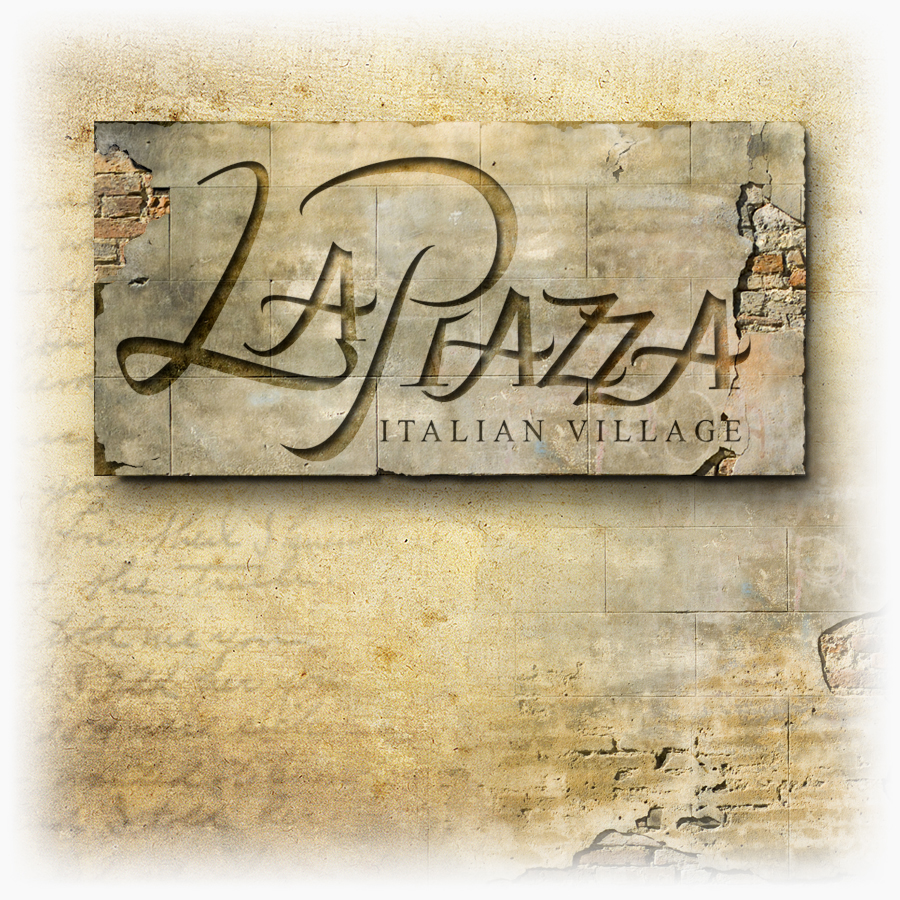 LA PIAZZA VILLAGE
Industry: Live Work Real Estate Property
Phoenix, Arizona: La Piazza Italian Village is an authentic Italian village featuring both live and work properties. La Piazza is a mixed use development featuring an authentic piazza, dining and retail, loft and penthouse residential, adjacent condominium and town home properties, office and service pads, a health and fitness facility, wedding chapel, and entertainment lawn.
This is a proprietary, exploratory project. All aspects were created in-house. The project illustrates our broad range capabilities of designing for real estate developments with a key focus on the areas of conceptual design, renderings (pen, digital, and watercolor), project identity and branding, collateral, interior and exterior elevation design, landscape design, and graphical support.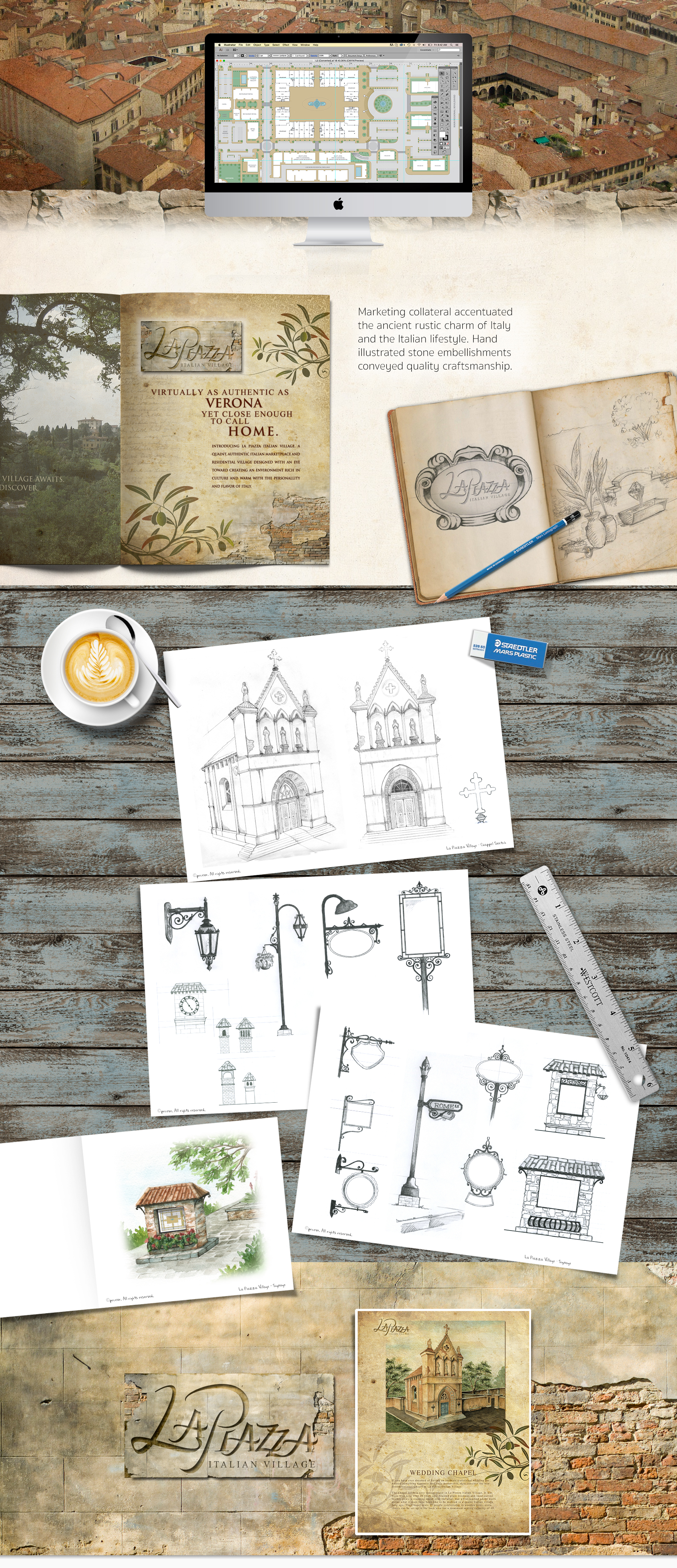 THE BEAUTY OF ITALY IN ARIZONA
Creative Services
Corporate naming
Identity package
Conceptual design
Illustration
Print marketing collateral
Investor presentation
Corporate writing
Property Planning
Elevation renderings
Property site map
Floor plan design
Fixture design
Field study
Photography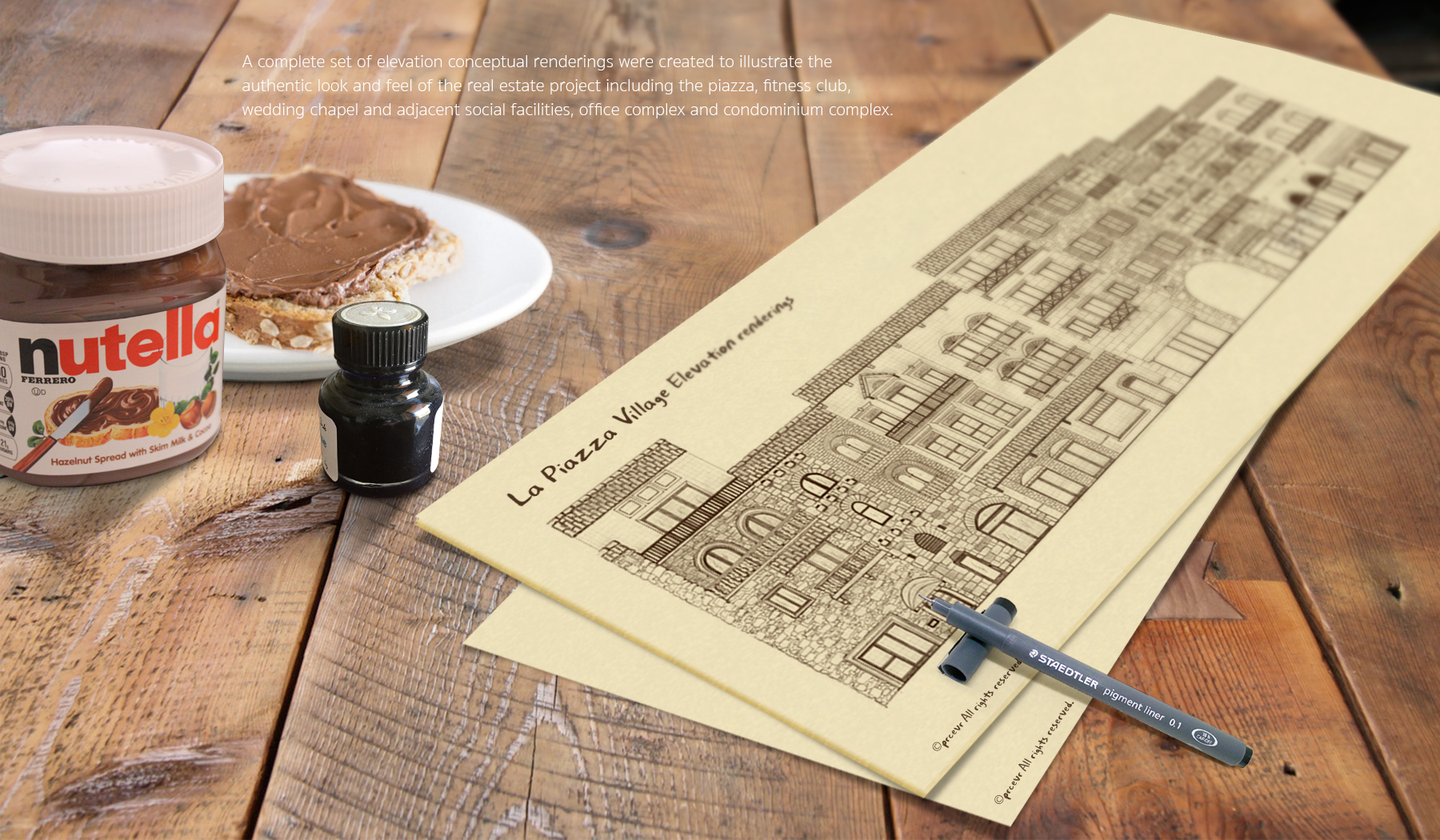 Interesting Facts
In the initial conceptual phase of development, our creative team embarked on a 2-week exploratory interior and exterior architectural information gathering tour of four regions of Italy. Our tour focused primarily on Rome, Florence and the rolling hills of Tuscany,  Venice and the Dolomites around the villages of Agordo, San Pellegrino and Moena.
Along the way, we collected countless photographs, interviewed a number of regional historians and local artisans, and toured the alleyways of many medieval hamlets.
Upon our return, we selected a parcel and began designing what we felt would be an ideal live/work community centered on an authentic Italian piazza as the central community gathering place. The community concept includes a multi-story piazza with condominiums on upper floors, shopping and dining options on the ground floor and underground parking. Surrounding the piazza we have planned wedding facilities, office buildings, additional pads for light commercial including a strip mall located on the outer boundary, a health club, event lawn and outdoor concert venue and a gated condominium parcel adjacent to the piazza.
Floorplans for the upper floor condominium units have also been designed with some offering rooftop garden patios overlooking both the inner piazza and outer property.