ISAGENIX INTERNATIONAL
Industry: Health and Wellness Product Network Marketing
Isagenix International is a worldwide leader in health supplement production, sales and distribution. Isagenix sells nutritional products such as protein shakes, weight loss supplements, diet snacks and meals, and other dietary supplements. The company also sells cosmetics and "Wealth Creation" product bundles. Isagenix products are available from sales associates all around the globe distributed through network marketing channels. Their vision is to impact world health and free people from physical and financial pain, and in the process create the largest health-and-wellness company in the world. With this vision, Isagenix has become one of the fastest growing Network Marketing companies with more than 200,000* sales associates worldwide (*as of 2013).
Isagenix, the "A" man, and "Solutions to Transform Lives." are trademarks of Isagenix International, LLC.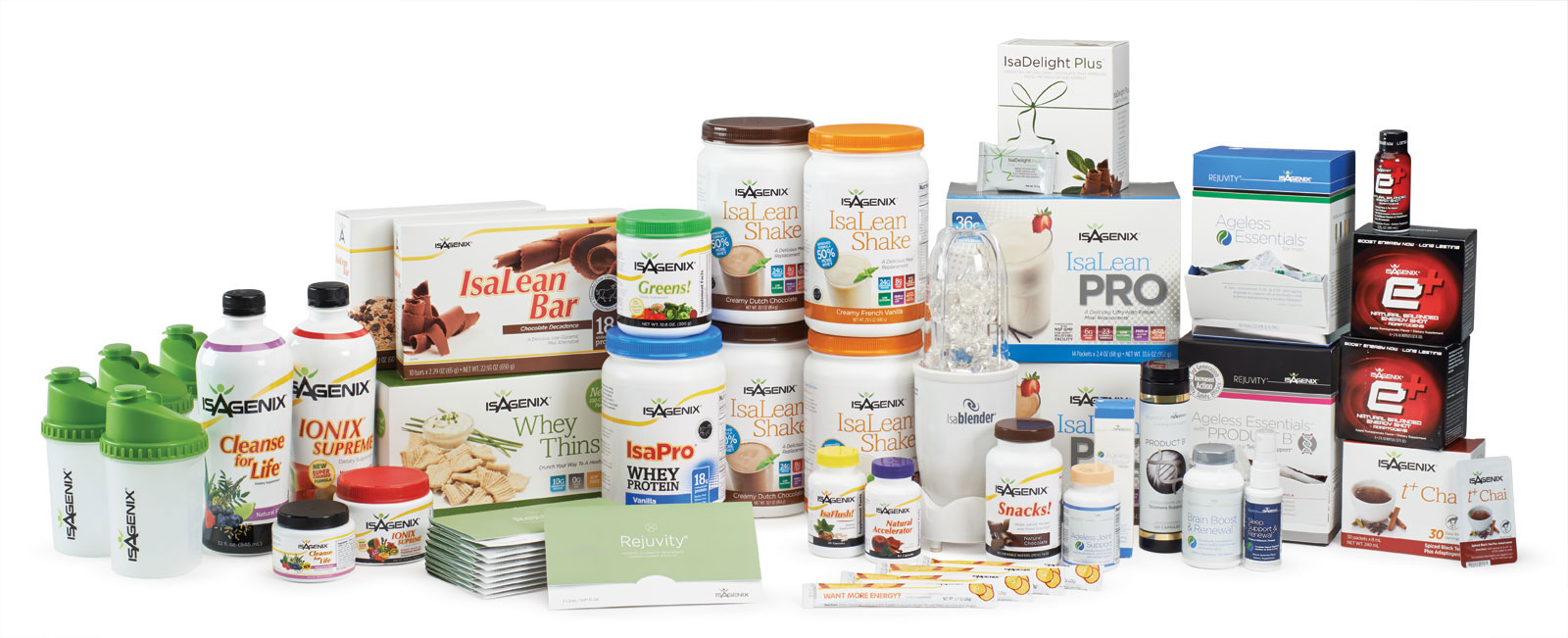 SOLUTIONS TO TRANSFORM LIVES.
Creative Services
Corporate identity package
Corporate website redesign
Product Line Packaging
Associate website templates*
Website launching system*
Print marketing system*
Print marketing templates*
Sales identity templates*
Corporate Signage
Debit Cards (Asia)
*Used by more than 200,000 sales associates world-wide.

Challenge
The challenge with the Isagenix project was that with everything we were asked to build we were given only two months. All of our competitor quotes required more than 3 to 4 months to produce. It was November. We confirmed and guaranteed everything would be done by the company's national convention in mid January. We not only reached our goal but received a standing ovation at the national convention for our efforts before more than 2000 excited sales associates.
Details
The Isagenix logo features a capital A in between other characters. The A represents the "Associate". We determined that the associate is at the heart of Isagenix and the legs of the A represent the associate down lines. The font usage reflects a modern style and relationship with cutting edge scientific advancements in the development of supplements Isagenix supplements and skin care products. The two-tone green color as the main logo colors reflect the healthy nature of the natural ingredients used in the formulas. The arms of the associate also represent leaves. The "head" of the associate also represents a sun which further illustrates the philosophy of the company. The sun brings new growth, power, and positioned at the top of the a represents enlightenment.
The Isagenix website was designed in a color-coded system that organized all products into color category creating ease of navigation to the products the visitor is interested in. The same color-coded system was utilized in the product lines to tie the color system together.
The authorized Isagenix associate can login to the IsaMarketing automated print marketing manager, select the marketing item they wish to purchase, and customize the piece they select to purchase. When the order is complete, the piece is printed at one of several Isagenix partner printing facilities around the globe.